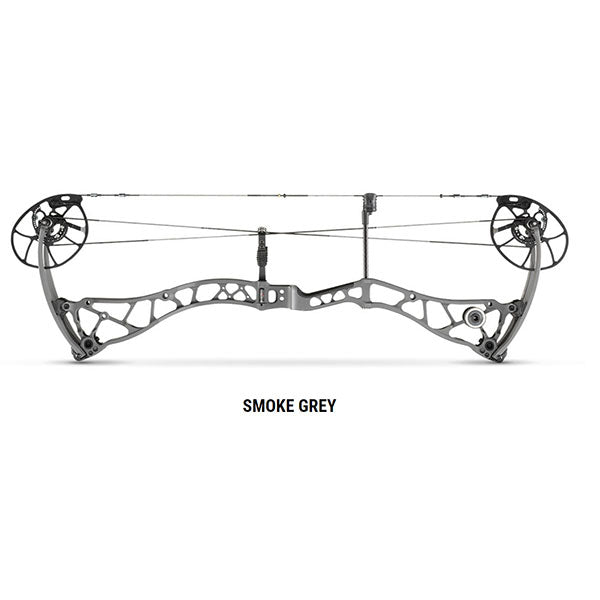 Bowtech SS34 Bow
Original price
$1,299.00
-
Original price
$1,299.00
Bowtech SS34
Over the last few years compound hunting bows have gotten shorter and shorter in the quest for ease of manoeuvrability and hunting from a tree stand. While these bows are excellent, a slightly longer bow is much more popular for the spot and stalk style of hunting that is prevalent in Australia. The SS34 by Bowtech has a super smooth draw cycle and is a pleasure to shoot and allows for a stealthy draw back. A longer bow can often be more stable and provide a more comfortable string angle at full draw. It is still right at home in the bush coming in at only 34" axle to axle. Producing an IBO speed of 331fps with a manageable brace height of 6.75", a shorter brace height makes a fast bow even faster, the SS34 is a high performance machine. Not only is it fast and great to shoot, this bow can accommodate a wide array of archers with its draw length range of 26" to 31.5".
Many modern bows are designed to accept integrated arrow rests for rock solid mounting and the new range from Bowtech is no different. The Integrate Mounting System (IMS) system makes sure that arrow rests do not change in angle or position when fixed to the bow. Perhaps the greatest feature of the SS34 is Bowtech's Deadlock cam system, the quickest and simplest way to achieve perfect arrow flight and repeatable accuracy which allows tuning and movement of the cams with an easy turn of an Allen screw. This means no more yokes to be twisted and precise tuning.
---
Bowtech SS34 Compound Bow Specs
Axle to Axle: 34"
Weight: 4.7 LBS
Peak Weight: 50, 60, 70 LBS
IBO Speed: 331 FPS
Brace Height: 6.75"
Draw Length: 26" - 31.5"
Availability: Right Hand
---
Bowtech SS34 Bow Features
Smooth Draw: The industry leading DeadLock Cam System, the most accurate cam system ever produced, is strategically designed to work in conjunction with premium carbon riser materials. This creates the smoothest experience before, during and after the shot.
DeadLock Technologies: Equipped with DeadLock Technologies; the quickest and simplest way to achieve perfect arrow flight and repeatable accuracy.
Rotating Mod: Never wait for replacement cams or modules ever again. Unlike most bows on the market today, Bowtech bows do not require a new cam or module to set your draw length. Simply remove the module screws, rotate the module and re-tighten.
Integrated Mounting System: Dovetail mounting system machined directly in the riser to maximise security and eliminate rest movement. Works with all rests featuring the IMS option.
Orbit Dampner: The strategically positioned Orbit Dampeners are inset in-line with the travel of the string further reducing unwanted vibration and noise on the shot.
Clutch Performance Grip: The most comfortable modular grips on the market are engineered to reduce torque while increasing comfort. This low profile Clutch Grip comes standard.
---
Your Satisfaction with Bowtech is Guaranteed:
Limited Lifetime Warranty
Free Shipping & No Sales Tax in the U.S.